Quality People, Quality Product, Quality Partners
At Bayou, we are very fortunate to partner with some of the best oil and gas companies in the world. In a fluid, ever changing business landscape, we don't take for granted the opportunity to have served this market for 24 years. The ability to complete projects safe, on time, under budget, and keep our loyal staff employed is what keeps driving us for continued success. At this time, Bayou Electrical Services can successfully handle all aspects of your I&E needs up to $10 million per project. Listed below are recent projects our team has accomplished much to the satisfaction of the customer and end user.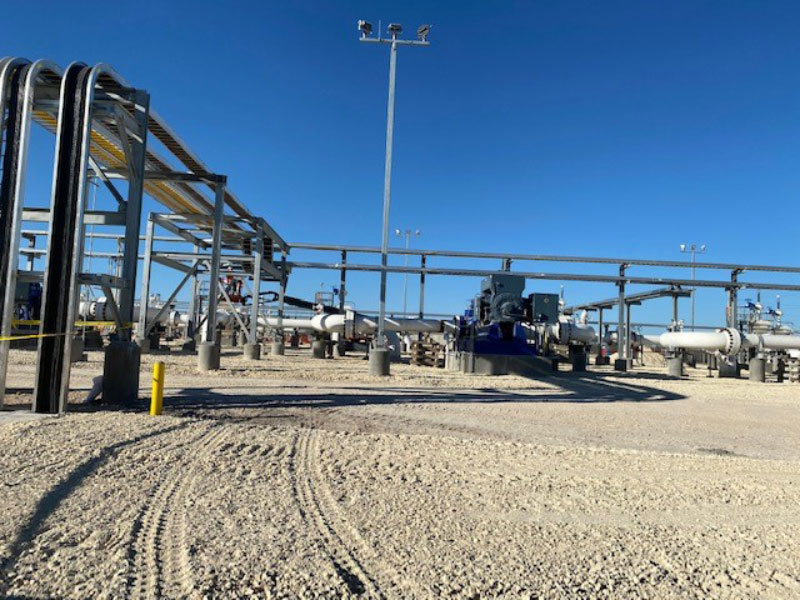 Enterprise Products – Midland Tank Farm Expansion
Job Description:
Bayou assisted Enterprise with more work at MTF including installation and construction of new manifolds, new tank additions, Qty 2 Booster pumps, qty 2 main line pumps which included wire termination and pulls, cable tray installation, PEC building integration, fiber optics, instrumentation and electrical, lighting, and grounding.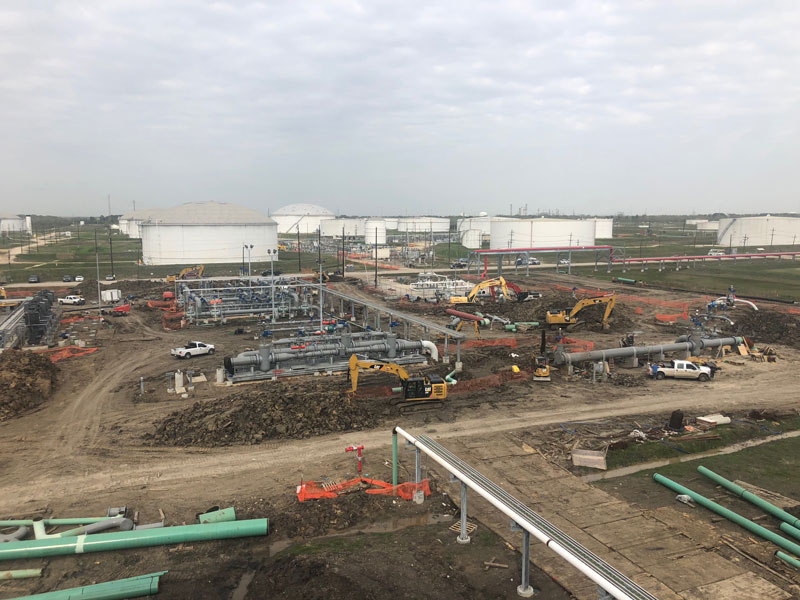 Enterprise Beaumont Colonial Tank Farm Expansion
Job Description:
Tank farm expansion project consisting of new PDC building, electrical and instrumentation associated with installation of qty 10 new tanks, new manifold, lighting, grounding and fiber optics.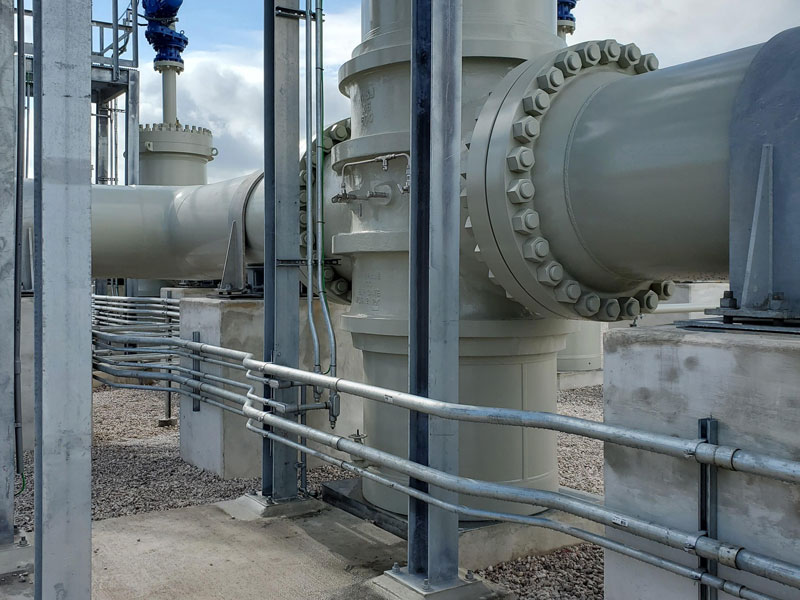 Kinder Morgan Compressor Station 301
Job Description:
Initial greenfield electrical and instrumentation construction of compressors and corresponding units for Kinder Morgan. On site this included grounding, lighting, cable tray installation, wire pulls, testing and termination, and conduit runs.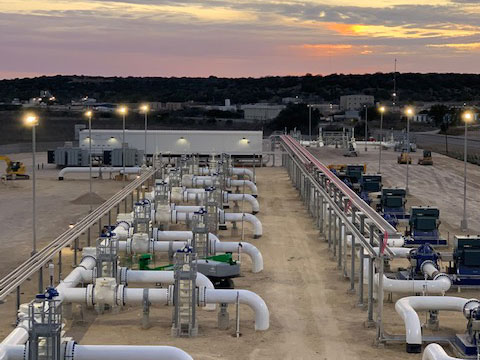 Phillips 66 – La Pryor/Sonora Pump Station Project – Gray Oak Pipeline
Job Description:
Grassroots pump station including installation of PDC building, grounding, lighting, instrumentation and electrical for qty (12) 6000HP pump units.